Available Training
Basics of Xcellis Gen 2 Appliances
This course provides a general overview of Xcellis Workflow Extender Gen 2 systems. The course should take about an hour to complete.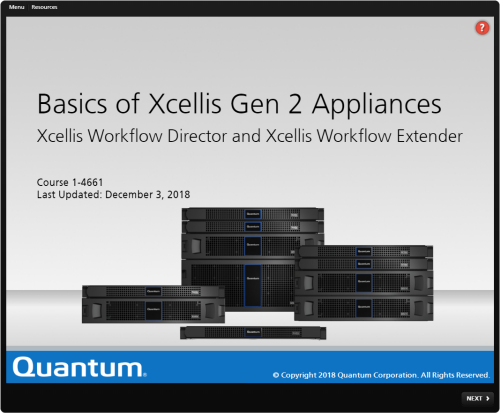 Start course: The Basics of Quantum Appliances (Gen 2)
Training
Visit the StorNext Connect training page on the StorNext Connect Documentation Center to learn the basics of StorNext Connect and how it's used to simplify the setup, monitoring, and management of StorNext environments.
StorNext Training
Visit the StorNext 6 training page to see the StorNext training available for your system.