DPM5500: Where can I find the Product Serial Number?
DPM5500: Where can I find the Product Serial Number?
There are two distinct ways to find the product serial number for a DPM5500:
The serial number is located on the right side of the system, at the rear.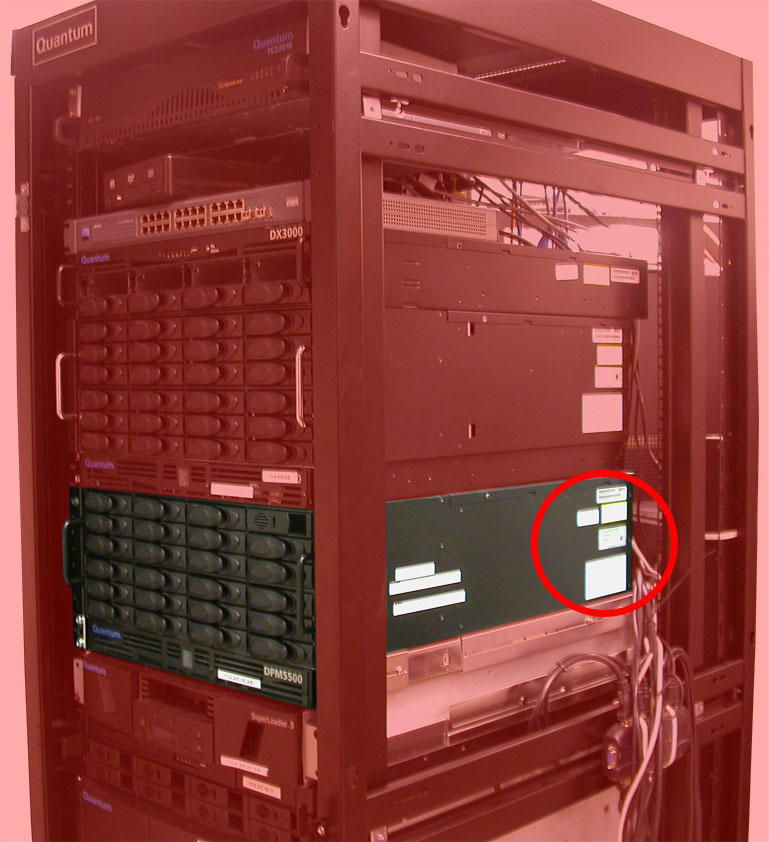 Use this procedure to find the serial number for the DPM5500.
On the host computer, open the Intenet browser software.
In the Address field, type https://IPaddress/ where IPaddress/ is the IP address for the DX-Series system.

NOTE: This IP address uses https, ont the common http and there is also a special port (8098) that must be used. This address must be used every time you access the web pages.

The Log In page displays.
Enter the Surname and password. The default user name is administrator and the default password is Quantum-DPM. The password is case-sensitive. The Welcome screen displays.

Click the System Configuration menu option (third from the left) at the top of the screen. The System Configuration screen displays.

Click Identification.. The Identification screen displays.

From the Serial Number field, record the product serial number.